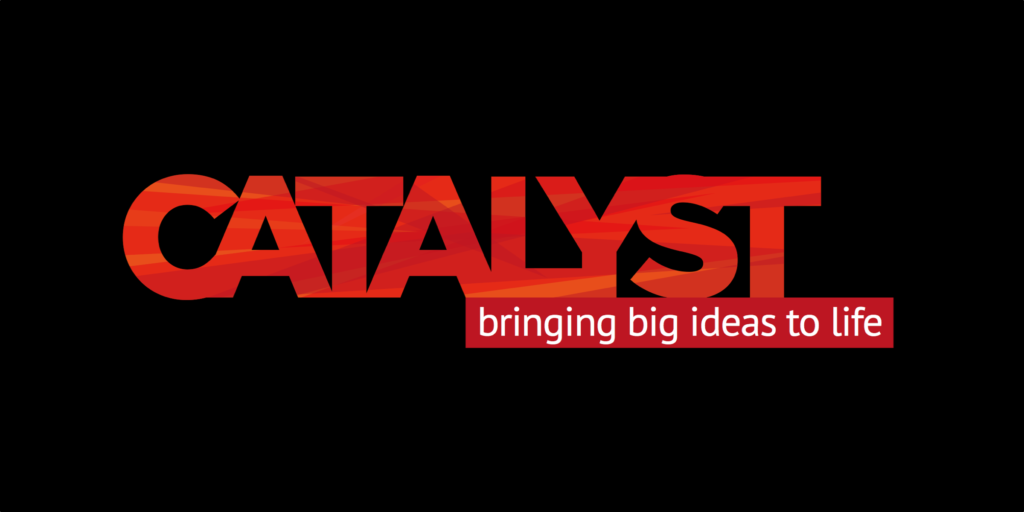 Dr Sanjana Hattotuwa has watched "splintered realities" emerge in New Zealand, as divisive and destructive disinformation and misinformation spread through social, media and political landscapes with the pandemic. His resultant fears for democracy in his adopted country are based on having seen and studied this in his homeland Sri Lanka, since 2010.
For six months prior to the start of the occupation of Parliament grounds, he analysed often poisonous, conspiracy-propagating threads and live streams as part of The Disinformation Project. The more extreme the comment, the more engagement it gained.
The exchanges he has seen are "so horrific that I don't think most Kiwis would recognise their country". They represent a "tectonic shift in Aotearoa New Zealand's media landscapes and information technologies". If nothing is done to rein in the online disinformation, he says, the trajectory is chilling for its impacts on next year's general election and the very foundations of New Zealand's democracy.
Government proposals for Three Waters and health sector reforms have sparked alarm among some about what co-governance might mean for them and the country. But are these proposed reforms actually co-governance? And if so, is it really that scary?
At our first Catalyst Conversation for 2022, former National Party Treaty Negotiation Minister and Attorney General Chris Finlayson backgrounded the evolution of co-governance as a constitutional principle, what it entails and where it might lead us. Some people confuse co-governance with co-government, he says. Those frightened by power-sharing think they'll be locked out of access to our natural resources, "when what it really means is that involving iwi in a myriad of decisions can actually result in a better country".
He says nine years as Treaty Minister taught him a lot. "Once you've read the factual concessions by the Crown, read the apologies, you can begin to realise the wrongs that have been committed." He was keen to lead Catalyst Trust's discussion of this hornet's nest to help trigger "a sensible conversation about the substance of power-sharing".
Catalyst Trust Mayoral Candidate Forum.
September 13
Veteran journalist David Williams, former local newspaper editor now South Island correspondent for Newsroom, was chosen to MC our mayoral candidate forum for his deep understanding of Queenstown Lakes' community and issues and his independence from the current political scene.
The forum's two hours gave the opportunity to get beyond soundbites and marketing gloss to understand what each candidate would bring to the table as leader of our council and community.
After each candidate gave their prepared pitch and responded to Williams' questioning, two Whakatipu High School students joined Williams for the second Q&A session, based on audience questions and input from a student panel. Catalyst Trust and Williams had in weeks leading up to the forum held workshops with interested students to ensure our community's youngest voters could be actively involved in their first election and that potential mayors addressed youth perspectives.
Scientists literally shine light in the darkness of our cosmos – the universe we all live in. Renowned cosmologist Carl Sagan described science's critically powerful role of helping us understand and learn about our universe as a "candle in the darkness".
Distinguished astrophysicist, Professor Brian Boyle, talked with us about how discoveries in the fields of astronomy, astrophysics and cosmology – such as dark energy and expansion of the universe – are continuing to shine more light on the universe and our understanding of it.
Dr Shannon Walker is a NASA astronaut and space physicist who has spent just short of a year (330 days) living in Earth's orbit on the International Space Station – the last six months as Space Station Commander. She has spent just short of a year (330 days) living in Earth orbit on the International Space Station and in 2010, piloted the Soyuz spacecraft that took her and her crew to the ISS, where she served as a Flight Engineer for the next six months.
In 2020, she was mission specialist aboard the Resilience for the first operational crewed flight of SpaceX's Dragon spacecraft to the ISS, where on arrival she became ISS flight engineer and Space Station Commander for another six months. Soon after her return from orbit in May 2021 she started training the next generation, becoming the supervisor for the 2021 class of astronauts.
Her lunchtime discussion covered current and next steps in humanity's exploration of space. A next generation of lunar astronauts is now returning humanity to the moon, through NASA's Artemis program; a next generation of spacecraft, space probes, and satellites are opening up space for new frontiers of exploration and discovery, while creating more opportunities for more people than ever before to have space-based careers. Our next generation – today's students – will be the astronauts who land on Mars within twenty years.
Catalyst also organised for her to visit the high school for a specific student session.
Covid highlighted two related geopolitical issues: the dependence of high-income countries on migrant workers and the rise of hate speech in the face of ethnic diversity.
New Zealand's leading demographics expert, Prof Paul Spoonley, says labour shortages around the globe caused by Covid border closures highlight a much broader and long-term issue – the decline in fertility and birth rates across much of the developed world.
What will be the impacts on economies that rely on migrant workers, permanent or temporary, low-paid or high skilled? "The significant challenges New Zealand employers are currently seeing from Covid are likely to be ongoing. What might be some solutions?"
He says Covid has exacerbated another issue that started growing during high migration times; anti-diversity politics including misogyny and hate speech against ethnic minorities. "This is problematic. We saw how serious this can be with the Christchurch Mosque attacks. How do we respond to hate speech as a society, as individuals? At a fundamental level, how can we have mana-respecting conversations?"
The global Covid 19 pandemic, tension over China's moves in Pacific region politics, climate change impacts and policies, free trade agreements and, overwhelmingly, the war in Ukraine – the global context has changed hugely since EU Ambassador Nina Obermaier arrived in New Zealand three years ago.
She returned to Queenstown two years since she spoke with Catalyst about Europe's Green Deal, to discuss these very real global threats. And how they have impacted on the "enduring partnership" between the EU and New Zealand.
On Ukraine, New Zealand provides "unprecedented sanctions, military, legal and financial support as well as coordination at the UN."
The EU remains "totally committed to its goal to be the first climate neutral continent by 2050. And we have a shared responsibility with New Zealand to the planet, to meet our Paris targets, to adapt. We can learn from each other – climate action doesn't only happen at UN level, but with urban design in our cities and regions too."
The EU and New Zealand also have common goals in the Pacific, trade and sustainability, and the recently finalised EU–NZ Foreign Trade Agreement is the first of a new generation of "green and just" trade deals.
Politics Professor Richard Shaw was 55 before he discovered that his great-grandfather, Andrew Gilhooly, was one of the 1600 Armed Constabulary and volunteers who invaded, sacked and occupied the pacifist settlement of Parihaka on November 5, 1881.
And that the landless Irish immigrant had returned to Taranaki soon after to run three family farms, all on land confiscated – stolen – from Māori, who were forced to leave their land, homes and possessions to seek refuge elsewhere.
Prof Shaw has written about what he calls "historic amnesia," which has allowed families like his to ignore the advantages given them by colonisation, both in media commentary and in his 2021 book "The Forgotten Coast".
His Catalyst Conversation connected the erased 'small stories' of colonial settler families to the 'big story' of colonisation and discussed his attempt at "ending the forgetting".
It's a process that should be repeated across the country, Prof Shaw says, "because in a decolonising world, Pākehā New Zealanders must urgently wrestle with, and own, the privilege of our colonial pasts."
We submitted Catalyst Trust's 2016 Roadmap to Affordable Housing Strategy to QLDC's Joint Draft Housing Strategy, as many of the points were still relevant and, despite the council's acceptance of it seven years ago, largely not yet acted on. We hope it will contribute to the necessary conversations and action.
We continue administering and promoting the Lilliput Library network in the Whakatipu. We now have 25 Lilliput Libraries in the district, with the apparently first-ever "World Language Lilliput Library Lane" now installed outside Frankton Library, thanks largely to the enthusiasm and hard work of librarian Natasya Zambri.
We continue nurturing Whakatipu's thinking community through our Facebook page, with 1200 followers. Traffic slowed with Covid and our lower activity level. However, we continue to post topical media items, affordable local cultural/intellectual opportunities, media output by our previous speakers and, of course, our own events.