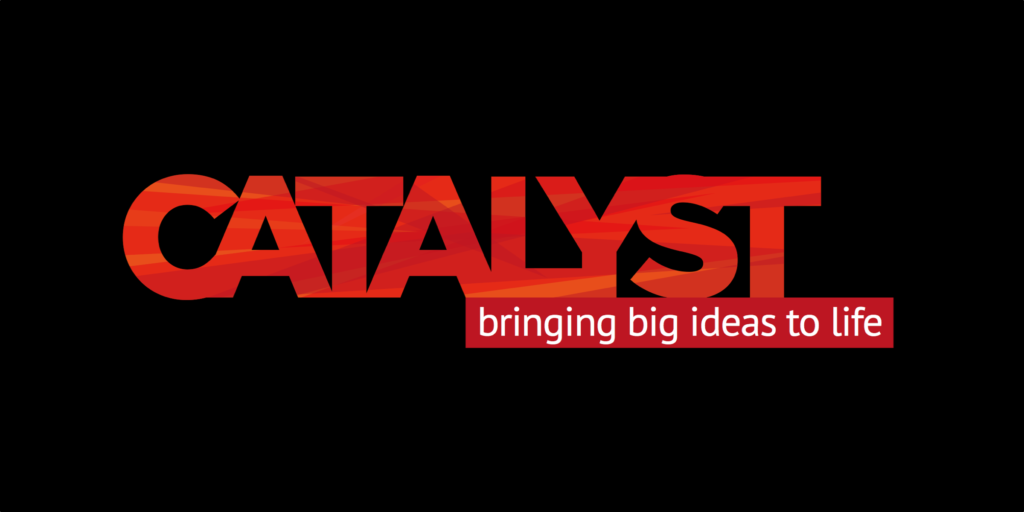 A Catalyst Conversation – How can the law help protect our water? Maree Baker-Galloway
Water Conservation Orders and Marine Reserves can help protect New Zealand's fresh and coastal water, respectively, but so can tenacious community advocacy and the RMA.
EU Think Tank delegation Round Table Lunch
Seven delegates from think tanks around Europe were co-hosted by Catalyst Trust and Victoria University's Centre for Strategic Studies for an informal lunchtime roundtable discussion about issues in Europe, Asia and the Pacific. Check out our Facebook posting for a bullet point summary of some of this wide-ranging discussion.
Social and Climate Change – the emerging conflicts in sustainable tourism, Prof Stefan Gossling
Tourism accounts for around 8% of climate change emissions, mainly from air travel. Each person travelling from NZ to Europe is responsible for six tonnes of CO2 being emitted. The current "sustainable" level for one person is 4.7 tonnes per year. While dramatic international policy changes are required, individual responsibility is paramount. Social media transforms travel to social capital, exacerbating the dramatic expansion of the global middle-class and thus the demand for recreational travel. The Kyoto protocol means the airline sector is responsible for controlling its own emissions. But aviation industry is hedging fuel 30 years ahead, so transition to alternative fuels is obviously not on their close horizon.
Hate Speech in the Age of The Internet, Prof Paul Spoonley.
A highly topical address in the wake of the Christchurch Mosque attacks on the effects of hate speech in society by NZ's foremost expert. Topics included were how the internet has changed the nature and impact of politics and society, the role social media plays and the regulation or lack of it on those platforms. Who the targets of hate speech are, the particular impact it has on youth and balancing freedom of speech against what should be done in NZ to address the issue, highlighted the seriousness of the situation we face.
DOC's Dilemma: Balancing Biodiversity and Visitors, Director General Lou Sanson
DOC has set nine "2025 stretch goals" to meet the dual challenges of reversing serious biodiversity decline and a doubling of tourists in eight years, which can only be met through partnerships. Predator free 2050 is "New Zealand's moonshot," which has spawned community projects nationwide but will likely require genomics and artificial intelligence to achieve. Social licence and over-tourism as much of an issue as biodiversity around the world. "We've got an Instagram problem at Roy's Peak," and targeting DOC rangers with "threatening and hateful messages" on social media, over opposition to 1080 or horse/deer culls, is also a problem. Differential pricing (introduced to the Great Walks last summer) and shuttles will be part of the "total system change" required once the "main trunk line" (Milford Sound, Aoraki, Franz Joseph and Tongariro Alpine Crossing) hit the million visitor mark.
Fairness, Transparency and Our Right to Government Information, Aimee Bryant
Central and local government agencies must comply with Ombudsman Office decisions on releasing official information – which covers pretty much everything relating to decisions or citizens, but for legal advice. Unless, that is, a council passes a resolution overturning that decision. This tactic has only been used once. The 1975 Ombudsman Act also gives them powers to investigate "anything that smells like a rat" – a power they have used to look at everything from whistleblowing legislation to the rights of intellectually disabled in DHBs and Christchurch school closures. Their recommendations under this act are not binding. Complaints about behaviour of and treatment by government agencies are increasing with private individuals leading the way and media close behind. The official information legislation is currently being reviewed, with an eye to update for greater relevance and current technology.
US Alliances in the Trump Era, Dr Shirley Smith, Kippenberger Chair
President Donald Trump doesn't like or trust multilateral agreements, and thinks he can gain more leverage in bilateral agreements. His main foreign policy triggers are what he sees as positives for US trade and strong (read authoritarian) leaders. You see the latter in his change of relationship with North Korea's Kim Yong Un, going from his "fire and fury" and limited strikes talk to dialogue, albeit also limited, thanks to strong diplomacy from South Korea's President Moon. Chicago Council on Global Affairs research shows South Korean and Japanese people are most favourably disposed towards US, Russia sees US as less dangerous than some US allies, and Germany, France and Mexico increasingly see US power and influence as a threat. Major turnover in cabinet members and non-cabinet executive office positions, an eviscerated State Department and the lowest level of manpower for National Security jobs ever are part of the problem. Major vacancies also in Defence and Justice Department, and increasingly those on the job are ex-military men. So a man who has not lived in the world of multilateralism or diplomacy is not receiving advice from seasoned, experienced and knowledgeable diplomats and staff. But while his style and language is distinctly Trump, his message that the US is being taken advantage of by allies, in terms of both trade and defence, has long been part of America's conversation.
Greater Inequality, Weaker Democracy? Max Rashbrooke
New Zealand is in the worst one third for inequality and most rapid increase in inequality in the Western world. Started with the 1981 "mother of all budgets," continued with the stop put on state houses and loss of trade union power. Why worry? It rents the social fabric, creates clusters of disadvantage and community involvement and trust wither. School success plummets, teen pregnancies surge. It depresses political interest, participation and discussion except among the more affluent, whose interests policy is therefore more likely to reflect. Solutions? They include citizenship education, providing democratic training grounds (used to be trade union, church and other community groups), telling stories about the big picture, shorter working weeks and curbs on outsize influence of those able to contribute to political process or funds. Citizens and participatory assemblies can help deepen democracy. We face significant issues – ageing population, technology, climate change – and our ability to deal with them is limited if we live in a fractured, unequal society.
Could New Zealand Provide Global Leadership? Workshop co-hosted with New Zealand Alternative
Great discussion by a spirited audience in response to input and questions from New Zealand Alternative co-directors Evelyn Marsters and Thomas Nash will be fed into an NZA publication, with input from workshops like ours around the country. In short, the question was yes we could and yes we should… Check out more on New Zealand Alternative's website: https://www.nzalternative.org/about-us
MindJam 2019
Our third MindJam collaboration with University of Otago's Humanities Division had strong literary and European themes – thanks partly to the presence of two international Chairs of Scottish Studies, both internationally renowned crime fiction writers, and one Irish Studies Chair. The ongoing saga of Brexit also helped the focus.
How Queenstown Shaped Adventure Racing Worldwide, Martha Bell
Looking at the 30-year history of endurance adventure racing has given author and sociologist Martha Bell insight into how this sport has developed. Starting with the question of what is an adventure race, to why are there so many NZ teams and which other countries have played key roles? Queenstown and Wanaka residents have been in the forefront of participation and organising events.
AI Revolution – it's Not What You Think! Anthony Elliott
The "technological tsunami" of AI is impacting on our identities, personal space and everyday fabric of our lives, Prof Anthony Elliott said – much of it unrecognised and unremarked on. Its huge scope and scale, ubiquity, complexity and involvement in our lives goes to the heart of human identity. In 2014, research showed 20% of Internet traffic was generated by intelligent machines, not humans. Five years later, this figure now stands at 60%. What impact is this having on society's ability to talk person-to-person, to trust, to have those vital community conversations? What effect will it have on how we understand language and the rules of social engagement? Duplex – a new development in AI – is beginning to show artificial intelligence able to adjust rather than follow algorithms if it hits a stumbling block. New Zealand is going to be one of the locations this is rolled out in the first half of next year. Be careful of what you say…
CATALYST'S SOCIAL MEDIA COMMUNITY BUILDING AND ADVOCACY
While social media can be destructive, there is also potential for positive community input and action through it. Catalyst Trust's two posts about QLDC's application for consent to discharge unlimited amounts of untreated wastewater into our lakes and rivers were viewed over 5000 times, engaged in almost 1000 times and widely shared. Sharing information and encouraging community participation in public issues and processes is part of our DNA. It also fitted with our February speaker Maree Baker-Galloway's call for "tenacious community advocacy" through the RMA to protect our fresh and coastal waters. This community sharing of concerns and the way to express them through the official process helped result in 199 submissions to the Otago Regional Council.
The day after the March 15 Christchurch Mosque massacres, with no word from Council about how our community might recognise this atrocity, Catalyst Trust organised a small memorial through Facebook. The next afternoon, we gathered at the Anzac Gate for an opportunity for people to talk, sing, leave flowers and write messages in chalk on the pavement. We refreshed both flowers and chalk to ensure our community and visitors had a place to focus their grief for the next two weeks.
In early December, we saw that QLDC was planning to change its standing orders (the rules for meetings and general conduct of business) to reduce both community's and councillors' democratic rights of participation, transparency and accountability. We (and Protect Queenstown) highlighted the issues on social media and both Catalyst Trust co-chairs spoke at council's December 12 public forum. The two most egregious proposed changes were dropped and commitment made to a workshop to further improve and refine the standing orders package.
We also post media items to inform or stimulate thinking and discussion – often related to events we have held. And we let our community know of events being held by other groups or individuals that might provide mental/cultural stimulation and are financially accessible.