Catalyst Trust launched this community book swapping initiative in November 2016. "These tiny libraries are bringing joy and spreading knowledge wherever they appear". – Crux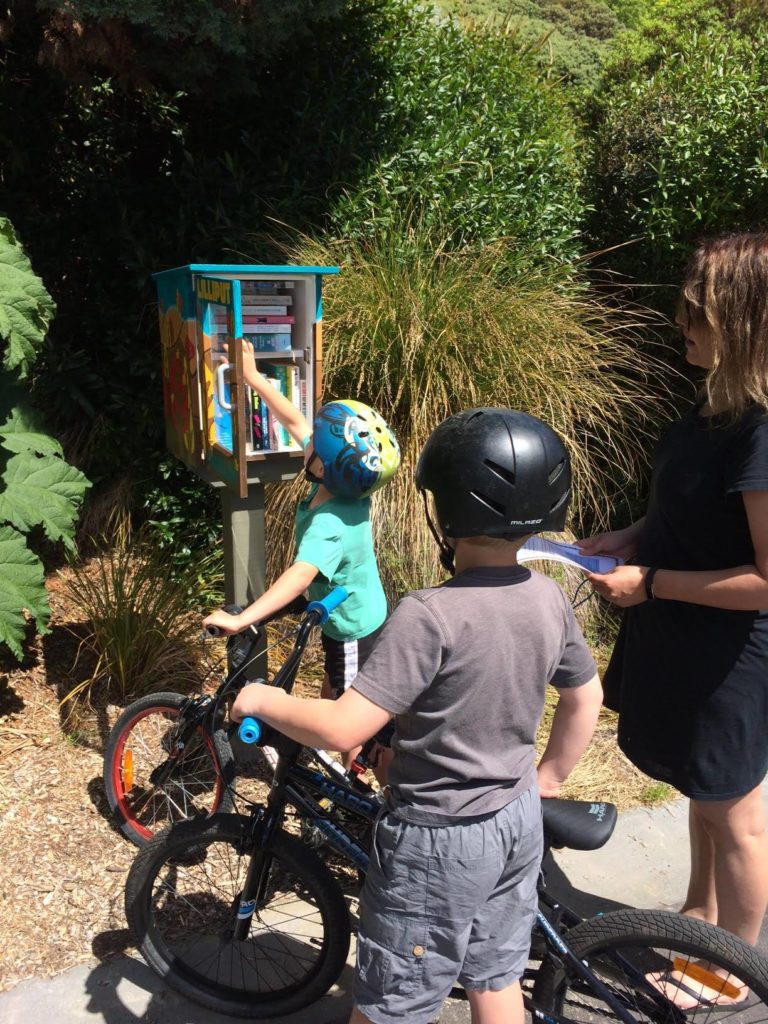 About the Lilliput Library Initiative
Based on a model set up by Dunedin's Poems In The Waiting Room charity in 2015, these little boxes of literature bolster community and the opportunity to read and recycle loved books. People are invited to browse, borrow, take or leave a book. What's not to love?
Our first two Lilliputs were installed on Kelvin Peninsula, sponsored by Kelvin Peninsula Community Association and painted by local artists. Our network has now grown to 19 Lilliputs around the district (see the map below).
We have had fantastic support from Mitre 10 MEGA Queenstown, who have sponsored the materials for nearly all our Lilliputs. Resene has given us paint and Queenstown Libraries continue to support us with books. Landsker Construction, the Taieri Blokes Shed team, Hugh Skinner and Lawrence Montague have all provided building skills. You can spot the unique Lilliput library built by a local family as a Christmas project with their grandad on one of our great bike trails. Thank you all for your support.
Of course, none of this would happen without our guardians – the fabulous people who look after the Lilliputs. Please make their role easier by only dropping off books that you would be happy to lend to a friend – not 1979 shopping catalogues or damaged books.
Find Your Nearest Lilliput Library
If you would like to check out the Dunedin Lilliput Library network, check out their Facebook or website.