After the Holocaust, social scientists began to examine how Germany, which was considered the height of culture and civilisation in the early 20th century, degenerated into a ruthless killing machine.
The world came face to face for the first time in 1961 with what actually happened in the Holocaust, through witness testimony during the international sensation of the Adolf Eichmann trial.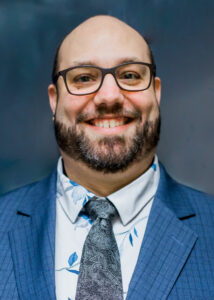 Since then, says Holocaust Centre of New Zealand education director Kris Clancy, psychologists and sociologists have delved into the mind to find out how an "average person" could become a murderer.
This Catalyst Kōrero will explore the social psychology research of theorists such as Solomon Asch and Stanley Milgram to help us begin to understand how the Holocaust could happen.
And how antisemitism, often called the 'world's oldest hate', has become a social contagion that is rising again here and throughout the world. Discussion and Q&A will follow Kris's presentation.
Tuesday, July 25, 6.30 to 8pm at The Rees Hotel Queenstown's conference room. Registration required on this link to ensure your seat. Please bring cash for your koha, which will be given the Holocaust Centre of New Zealand.
Further detail: The Holocaust Centre of New Zealand was established in 2007 by a small group of Holocaust survivors, children of survivors and refugees to remember and honour those killed in the Holocaust and empower action against antisemitism, discrimination and apathy. Kris Clancy joined HCNZ as education director in 2019 and works with students and teachers to bring alive the relevant lessons of the Holocaust today.