Global tourism is rapidly expanding, and so are the problems associated with the sector. Overtourism has become a buzzword in overrun tourist resorts, with locals no longer welcoming visitors. Airport capacity is expanding worldwide, creating conflicts about land use and noise. Climate change mitigation needs are in strong contrast to emission growth. What is going to happen in the global tourism system – and how can we deal with the challenges? Be prepared to be confronted…
About The Speaker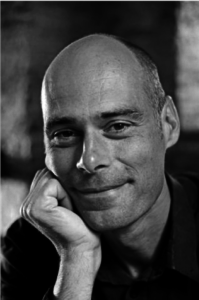 Prof Stefan Gossling is an international expert in the interrelationships between tourism, culture, transport, and sustainability and is in Queenstown for University of Otago's inaugural Tourism Policy School.
His areas of expertise include aviation's contribution to climate change, public and active transport, climate policy, digitalisation of tourism and transport, urban planning and consumer cultures.
He has worked in the EU, Middle East, Africa and the Caribbean as well as consulting for groups from the OECD and UNEP to the World Bank. A professor at Sweden's Lund University, he is currently an Erskine Fellow at the University of Canterbury.
Event Notes
Please note – Prof Stefan Gossling's talk will replace the scheduled "DOC's Dilemma" event, which has had to be postponed.  
Friday, March 8, 6-7.30 PM, The Rees Hotel Queenstown conference room, $5 koha at door. Registration is required as seating will be limited, with tickets available through Catalyst Trust's Eventbrite page. Please bring your tickets (printed, emailed or Eventbrite app).