A monster and its maker?
21-year-old Mary Shelley's novel Frankenstein was published 200 years ago. International bioethics expert Dr Susan Lederer uses this cult myth's lens to discuss what might be "acceptable" limits to medical advances – and the role of scientists versus society in determining them.
Guest Expert: Dr Susan Lederer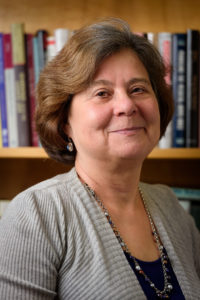 On her last evening as University of Otago William Evans Fellow, internationally renowned bioethicist Dr Susan Lederer will lead MindJam's conversation at the fascinating frontier between ethics, science and medicine. Since Mary Shelley's Frankenstein book was published 200 years ago, the moral question of whether scientists should play God has been tickling society's conscience.
Dr Lederer has written books about Frankenstein, Hollywood and human experimentation, medical ethics and using orphans as medical guinea pigs.  She is the Robert Turell Professor in History of Medicine and Bioethics, and Chair of the Department of Medical History and Bioethics, at the University of Wisconsin.
What is MindJam?
Tickle your brain as we tackle the big issues in a series of informal conversations, stitched together by some of New Zealand's leading thinkers, over a coffee and cake or wine and tapas.
MindJam sessions are guided by guest experts, but it's our questions, thoughts and discussions that make MindJam. Seats are free but limited, so please get your spot early, order your refreshments and be ready to join in. Friday night's launch includes complementary tapas.
Yonder, 14 Church Street, October 19th, 2018.  Eventbrite registration encouraged, so we have an idea on numbers, but it is first in, first served for seats. Updates will be posted on our Facebook page