Catalyst Trust launched a community reading initiative in November 2016 – Lilliput Libraries.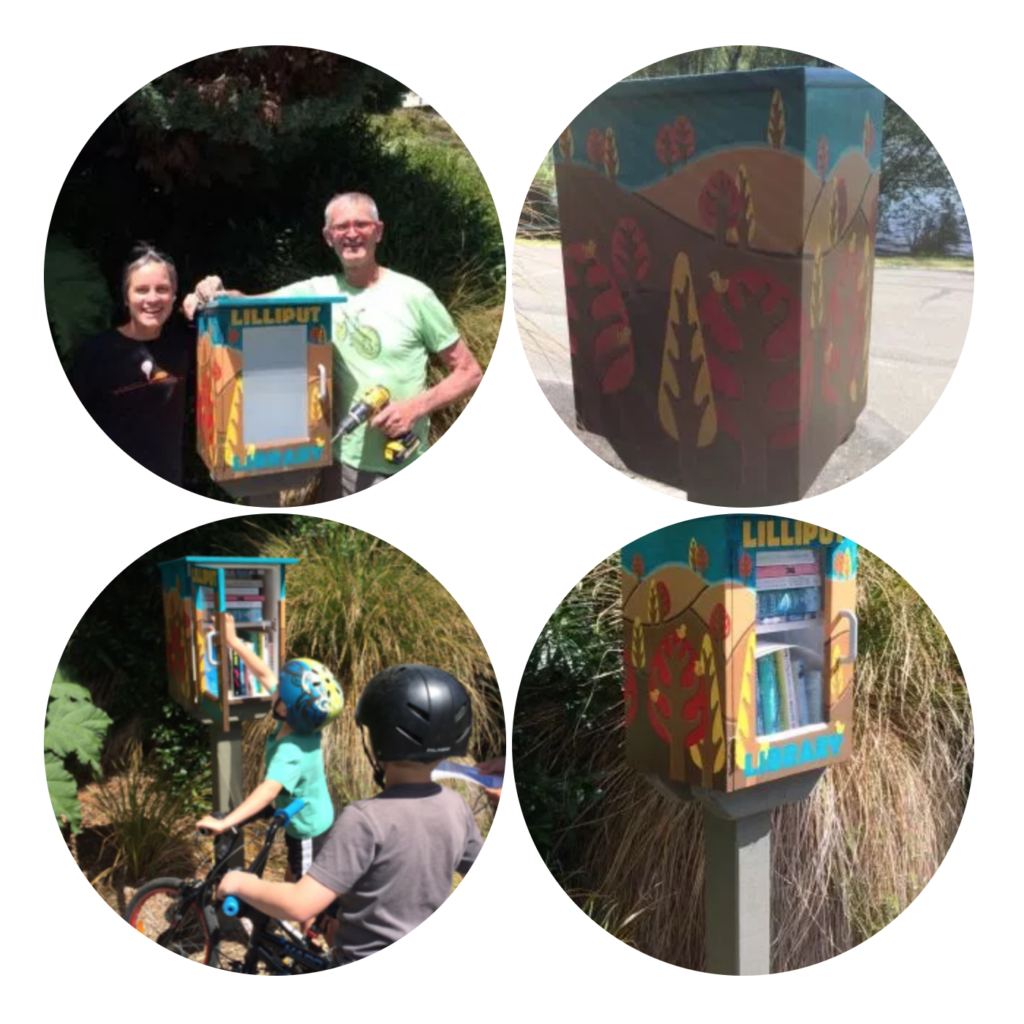 Based on a model set up by Dunedin-based Poems in the Waiting Room Charity in 2015, these neighbourhood swapping libraries bolster both a sense of community and the opportunity to read.
Catalyst contacted the Dunedin trust, which kindly accepted us as a satellite branch and helped us hugely by passing on lessons learnt and sponsors gained. They will also add our libraries to their website.
Wakatipu's first Lilliput Library was installed on Kelvin Peninsula at Willow Place, one of two sponsored by the Kelvin Peninsula Community Association. It was painted by peninsula artist Jeri Elliot.  The second was installed in March 2017 at 41 Cedar Drive at the opposite end of the peninsula.
Find Your Nearest Lilliput Library
Eight more Lilliput Libraries have been ordered, destined for neighbourhoods along Frankton Road, Lake Hayes Estate, Arrowtown, Atley Downs, Sherwood, plus outside the Youth Booth, BUPA old folks home in Frankton and Remarkables Market.
The first two libraries were built by members of Taieri Blokes Shed team. Mitre 10 MEGA has provided the posts and Resene has donated the paint, and will accept books dropped off for the Lilliput Libraries at their Gorge Road store. Neighbours of the library both keep an eye on it and donate books, and Queenstown Lakes District Council is providing ex-library books.
Steve Phillips of Queenstown's Landsker Construction Ltd (who some might know as the foreman during the Shotover Primary School build) kindly built the first 10 libraries and two more are now in construction.
Catalyst would love to see a Lilliput Library network spread throughout the Wakatipu and anyone keen to establish a library in their neighbourhood can contact us through connect@catalystnz.org.
If you would like to check out the Dunedin Lilliput Library network, check out their Facebook or website.